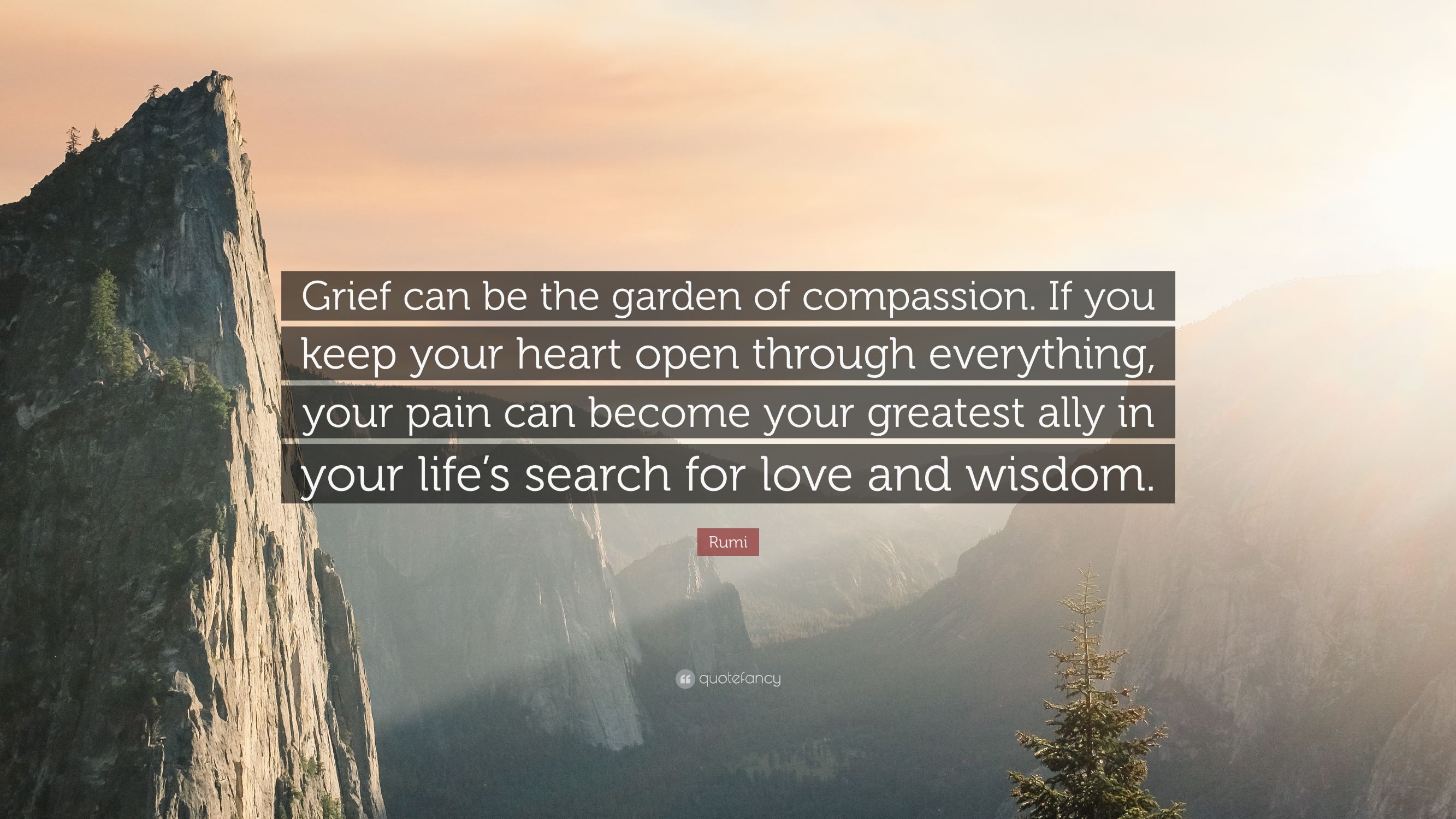 I use a quote from Linda Thompson to converse about the relationship between pain, suffering, and compassion. Thompson said:
"Our uniqueness, our individuality, and our life experience molds us into fascinating beings. I hope we can embrace that. I pray we may all challenge ourselves to delve into the deepest resources of our hearts to cultivate an atmosphere of understanding, acceptance, tolerance, and compassion. We are all in this life together." 
I begin by mentioning that our brains are hypersensitive to pain. Human brains do distinguish between psychological and physical trauma. And emotionally charged people tend to react rather than respond to painful circumstances. We're built that way. Conversely, in less emergent circumstances, we may delay, defer, or deny that we're suffering.  The Buddha offers the Eightfold Path  as a means for encountering and overcoming suffering. Christian moral theology offers the virtues of faith, hope, and love as devoted means for attending to our own suffering as well as the suffering of other people. 
I then offer some quick blurbs about Marc and Angel Chernoff's recent post on Hack Life. Angel writes about 20 Tiny Thoughts that crush our dreams. She lists the inner critic statements we tell ourselves that cause chronic pain and diminished achievements. ("I'm not good enough," "It is too hard," "I wasn't meant to do it anyway,)" She concludes by suggesting that we should seek out the opportunity in everything.  I think opportunity is most likely to be found by truly diving into the sorrowful moments of our lives. That is where we will find God.
The Way of Love and The Circle Way offer resources for creating rituals and practices for honoring ourselves and other people with patience and compassion.  Living in dynamic times such as ours requires us to be truthful yet gentle with ourselves so that we bring grace and determination with us into our communities of faith, families, neighborhoods, and the broader world. 
Blessings along The Way, Jim