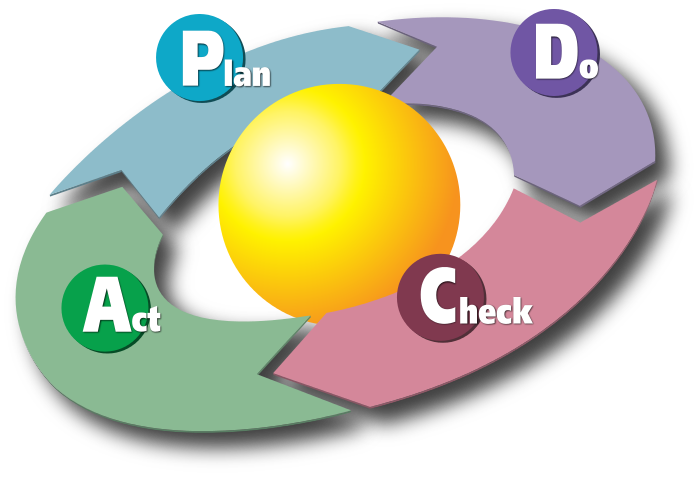 A curious thing happened on Facebook today. Amy Welin invited her friends to join her in complaining less. Amy is the Dean of the Episcopal Cathedral of Saint Stephen's in Harrisburg. She seemingly has somethings unsettling her. Jim has been kinda frazzled recently and consequently been complaining about many things rather than contemplating and acting upon potential improvements.
Jim decided to take Amy up on the 21 Day Complaint Free Challenge. Amy referenced Rabbi Brian's Not to Complain blog post as a resource. Jim decided to blow the dust off of an old continuous improvement friend - The Plan-Do-Check-Act (PDCA) model. Jim revises the PDCA model a bit to frame it in a more spiritual fashion. You can learn more about Jim's adaptation here.
Today's podcast uses Lisa Lahey and Robert Kegan's Immunity to Change model as a basis for initiating today's conversation. Learning to complain less means making an adaptive change - a gut-felt yearning for choosing a different way of living. The PDCA Model offers a template for undertaking such an transformational learning process. (Jim offers a somewhat detailed description of the PDCA model from 5:27 - 11:28 in the episode).  Jim lays out his proposed plan and do stages of  his complaint-free journey.  Thankfully, there are lots and lots of models to work happily with for the next three weeks.  Jari Roomer recommends achieving success one step at a time.  SMART goals (Specific, Measurable, Attainable, Relevant, and Timely) are handy for keeping track of progress.  WOOP is a quick and imaginative way for visioning a healthier future. And of course, taking a challenge with friends is more fun than doing it alone (except for truly introverted people)
Ultimately, this 21 Day Challenge like any transformative growth is about letting go of established habits of thinking believing, most likely because a person's love for a greater goal is more powerful than the status quo. Have a listen and follow along with Jim and others as they strive for less complaining and more compassion.