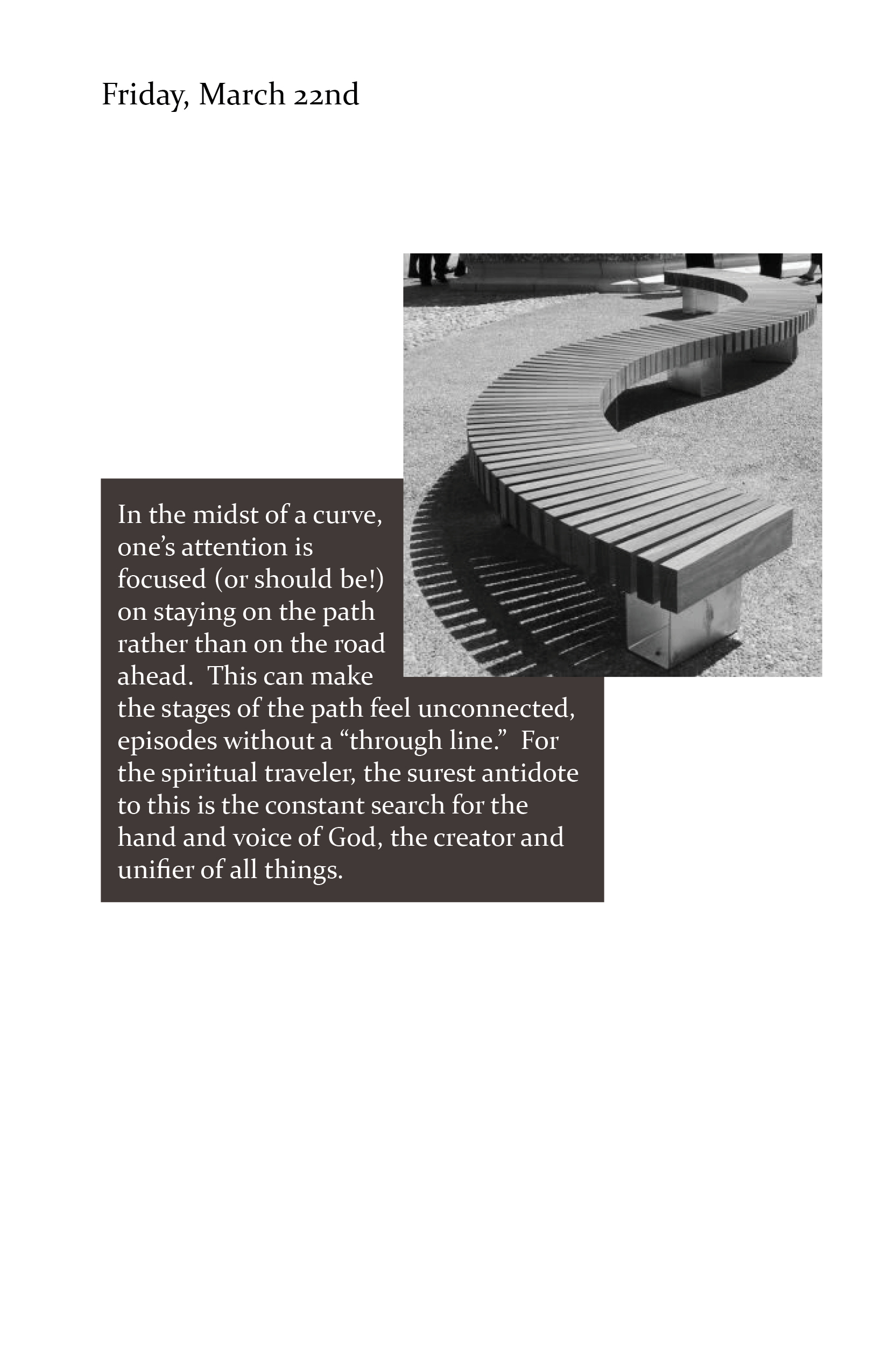 Jim and Howie sit down to discuss what they learned during the curving 2nd Week in Lent.  Howie's cat Cato joins in with their exploration as he wanders upon the podcast production table. I wish I would have had a camera.  
Howie shares a delightful story of visiting a young parishioner's  elementary school class.  The young person shares his interest in pouring orange juice onto a graham cracker.  You have to listen to Howie share the tale.
Jim then gets much more serious in talking further about his time in Durham's Cathedral.  
Jim then invites the duo to spend time chatting about Richard Rohr's concept of living into life's two tasks or halves of life. The first task is to construct a human life thru a process of creating and practicing our identity - especially as our ego understands it. The second task - a more soulful endeavor - is to discern and live into what our identity is truly about in reality and more broadly. Pivotal moments (curves) present themselves as a means or connecting point between these two tasks.  The couple quibbles a bit about the truth of Rohr's model. They then chat about Moses' encounter with God and possible meanings for dealing with life's curviness. Jim closes this section from a current conversation taking place on the School of Life's Community page.  Jim talks about our minds' needs for controlling the future. We seek security when we're on holy and unstable ground, nonetheless such aspirations provides anxiety that comes from seeking such comfort.
The couple concludes today's podcast by summing up what they learned and what they look forward to with next week's "Circling Path." Check back in for more conversation and contemplations.  
Thanks for listening to the podcast. Please sign up to be a follower. Invite others to participate too.
Blessings along The Way, Howie & Jim