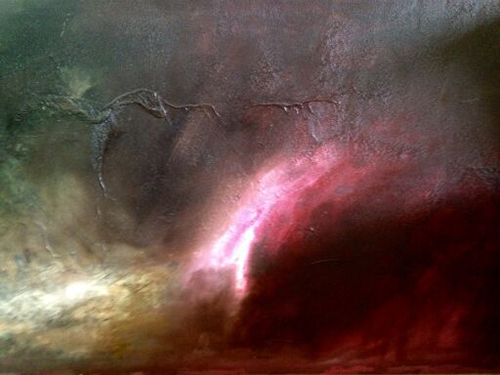 Photo Credit to Hazel Bartram-Birchenough - Transfiguration (Oil on Canvas) - as seen at The Episcopal Church Visual Arts' "Worship The Lord in the Beauty of Holiness" display.
There's lots of talk on lots of levels about courage. Jim takes up the topic in this episode.  He opens by thanking the folks at Insight Timer, especially Glenda Cedarleaf, for offering a courageous meditation. Glenda cites E.E. Cummings with this quote:
It takes courage to grow up and become who you really are.
Jim uses Cummings' quote as a foundation for discussing courage.(curiously).  He offers perennial wisdom from a variety of Perennial Tradition sources including (falsely attributed to) Buddha, Jesus, Brene' Brown, and Pat Metheny to develop wholehearted, compassionate courage.  You'll find his detailed podcast outline over at Musings from the Corner of Market and Pine. 
Be courageous on your pilgrimage.  Blessings along The Way.