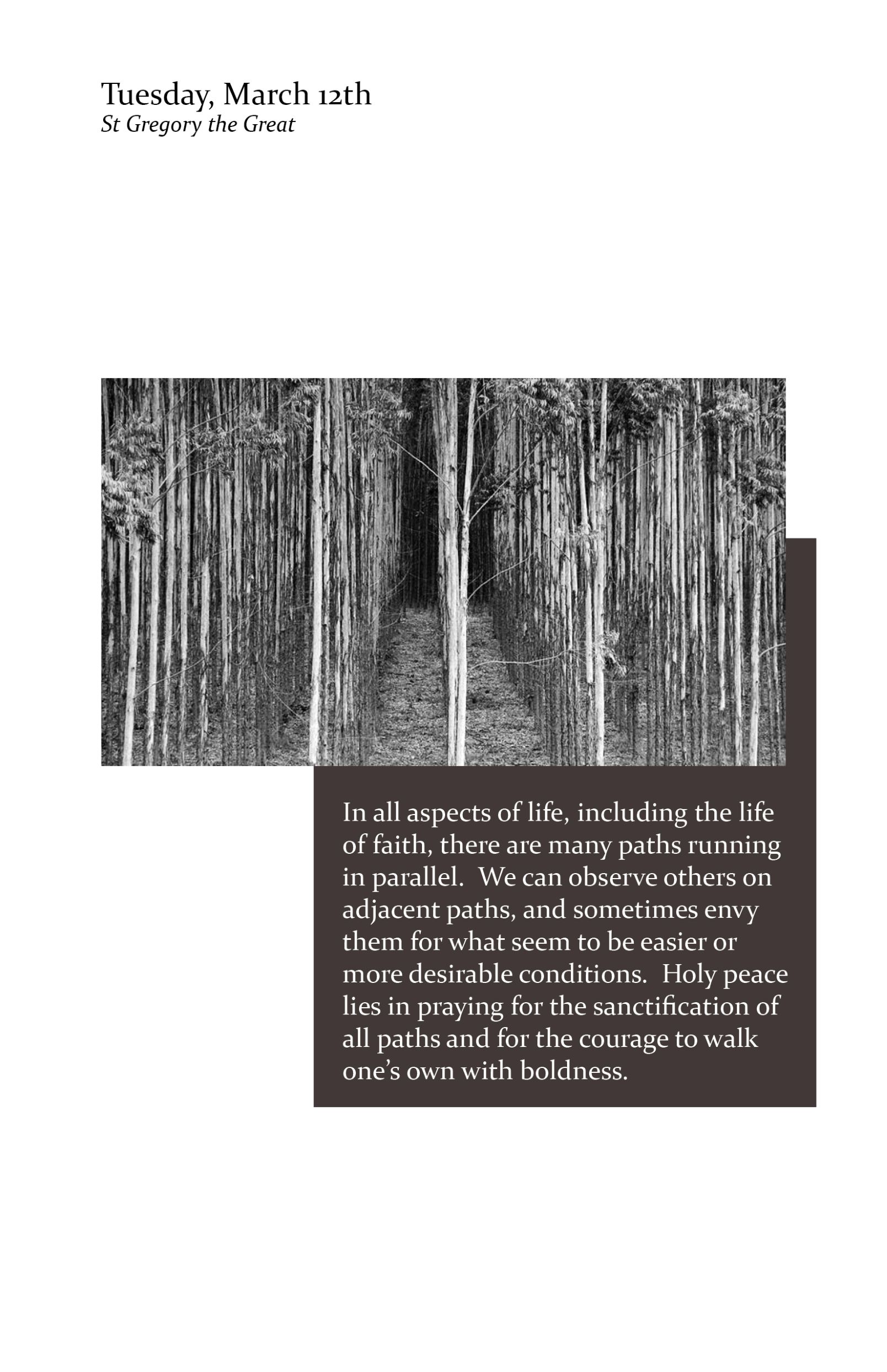 Today's reflection invites listeners to consider how to be joyous with preparing for the wilderness with God - joyfully.  Howell Sasser writes "It is tempting to take the widest, most visible path. For some it may be consumerism, for others, fashionable cynicism. But, even for those seeking to follow a faithful path, the easiest of most conventional one may not be the most Godly. (Sasser, Paths, p.8, 2019).
Jim describes his discomfort as well as his curiosity for the wilderness he observes congregations dwelling in during these complicated days. Financial and spiritual deficits are causing church communities strife and despair.  Jim references Dwight Zscheile's wise words in The Agile Church. Zscheile writes: "the realities facing the church today are complex and ambiguous, realities for which there are no quick or easy solutions.  ... We look to leaders to resolve this ambiguity by providing quick fixes, giving us a clear map of where to go..." (Zscheile, The Agile Church, p.60, 2014).
Jim suggests that Jesus' prayer reminds us to seek daily bread, no more than that amount. Jesus example harkens back to the Israelites wandering in the wilderness and the manna God sustained them with each day.  Jim references Eckhart Tolle's teaching that gratitude in the present moment provides the key we need to open up the spiritual dimensions of our lives. (Tolle, Present Day Reminder, March 10, 2019)
In sum, contentment, surrender, and awareness of reality as it is and discovering bread for nourishment may be enough to dwell with God as we discern where and how we should be living our lives.
Blessings along The Way.