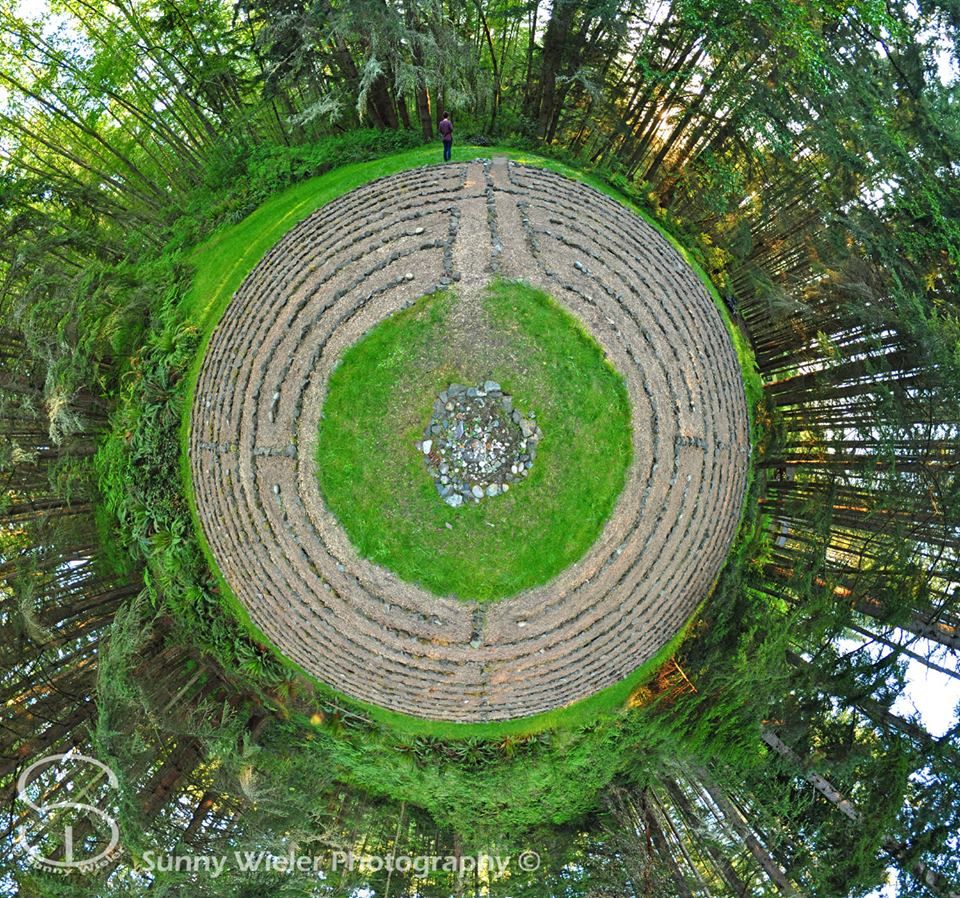 Jim hosts another conversation on Paths. He begins with a reading from John Climacus' Ladder of Divine Ascent. Jim offers Howie's question of the day: "In what ways is love a circle, or does love form a circle?"
Jim uses Howie's writing from the 27th of March "Path" to further explore this question. Faithful people understand that the way of "divine timelessness" nothing valuable is lost or forgotten when traveling upon a circular path. 
Jim draws upon Thomas Merton's Wisdom in  his poem Hagia Sophia to explore how a circle is a container for living into "hidden wholeness." Merton provides a portal for understanding how Divine Wisdom reaches out and touches us from "a place of wordless gentleness" and flowing grace "from the unseen roots of all created being." Jim transitions then to considering Parker Palmer's wisdom in his book "A Hidden Wholeness." Palmer explains that our yearning to discover our hidden wholeness is soulful work. Our souls desire to keep us:
rooted in the ground of our being,
connected to communities of life and thriving relationships, 
speak the truth to us about ourselves, our world, and the relationship between the two, and,
Give us life and guide us to become life-givers in a world where death is ever-present. (Palmer, A Hidden Wholeness, pps. 33-34)
Jim then shares his thoughts about view the circular path and the circles we abide in as wells.  We need good and lifegiving water in the desert, Lenten times of our lives. We need circles of truth, vulnerability, and trustworthy love to offer more depth and reason for our being. Our souls are anchored in Divine Love, as Merton and Palmer, and Jesus suggest through their wisdom.
Enjoy exploring hidden wholeness on today's Path.
Blessings along The Way