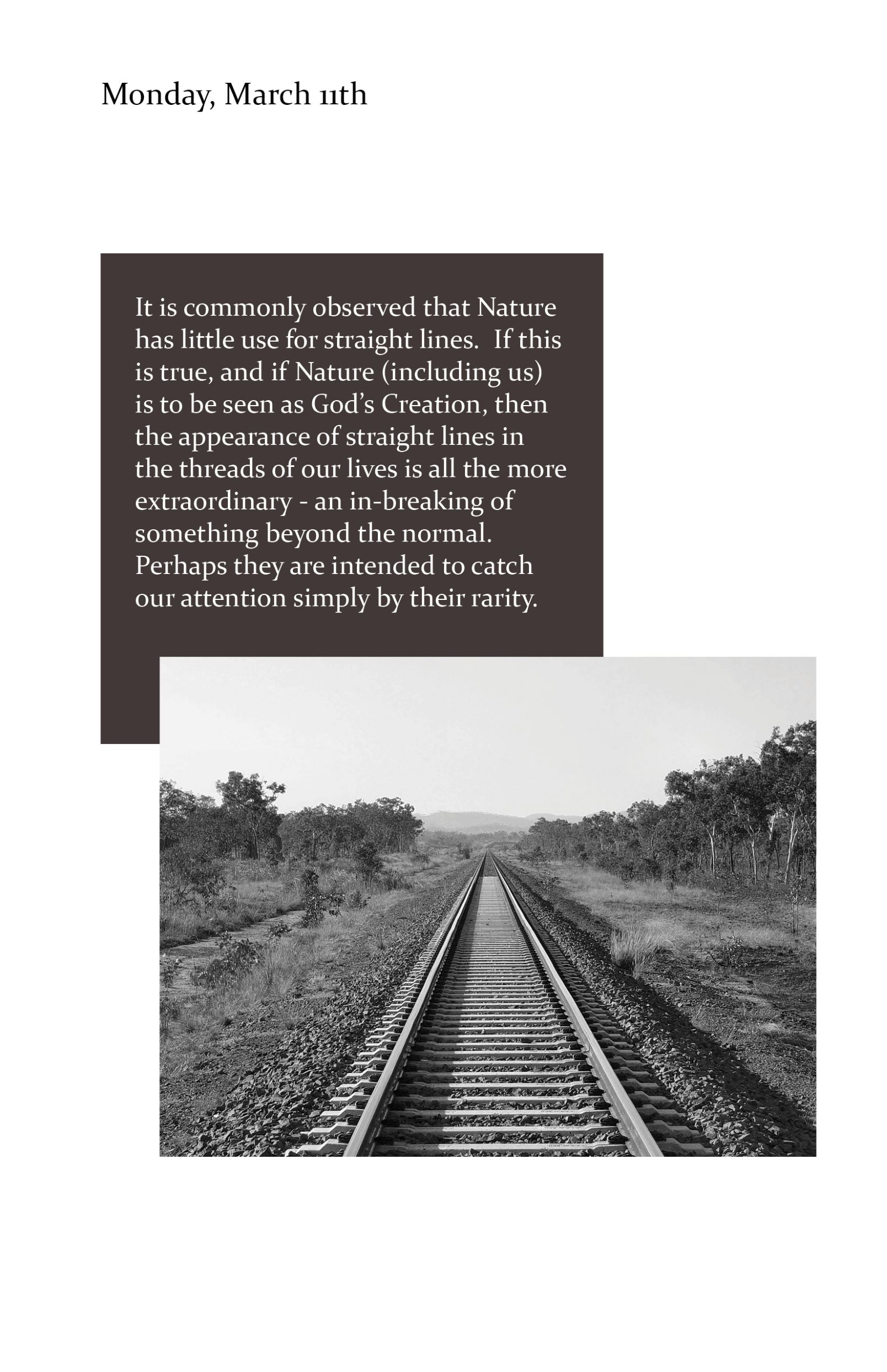 Jim offers a reflection for Monday, March 16th.  Howie writes that "It is commonly observed that Nature has little use for straight lines. If this is true, and if nature (including us) is to be seen as God's creation, the the appearance of straight lines in the threads of our lives is all the more extraordinary." (Sasser, Paths, page, 8, 2019).
Jim considers the joy and complexities of wandering around in circular rather than straightforward endeavors. He shares a story of a recent wandering on his way to Delaware. Jim shares wisdom some of Br. Curtis Almquist's wisdom. Curtis is a member of the Society of St. John The Evangelist. 
We strive to make this podcast meaningful and useful as cairns throughout Lent and beyond. Please offer us your technical and spiritual feedback.  If you like what you hear, follow us on Podbean, Facebook, and Twitter.  Share the words with your friends too.
Blessings along The Way, Jim