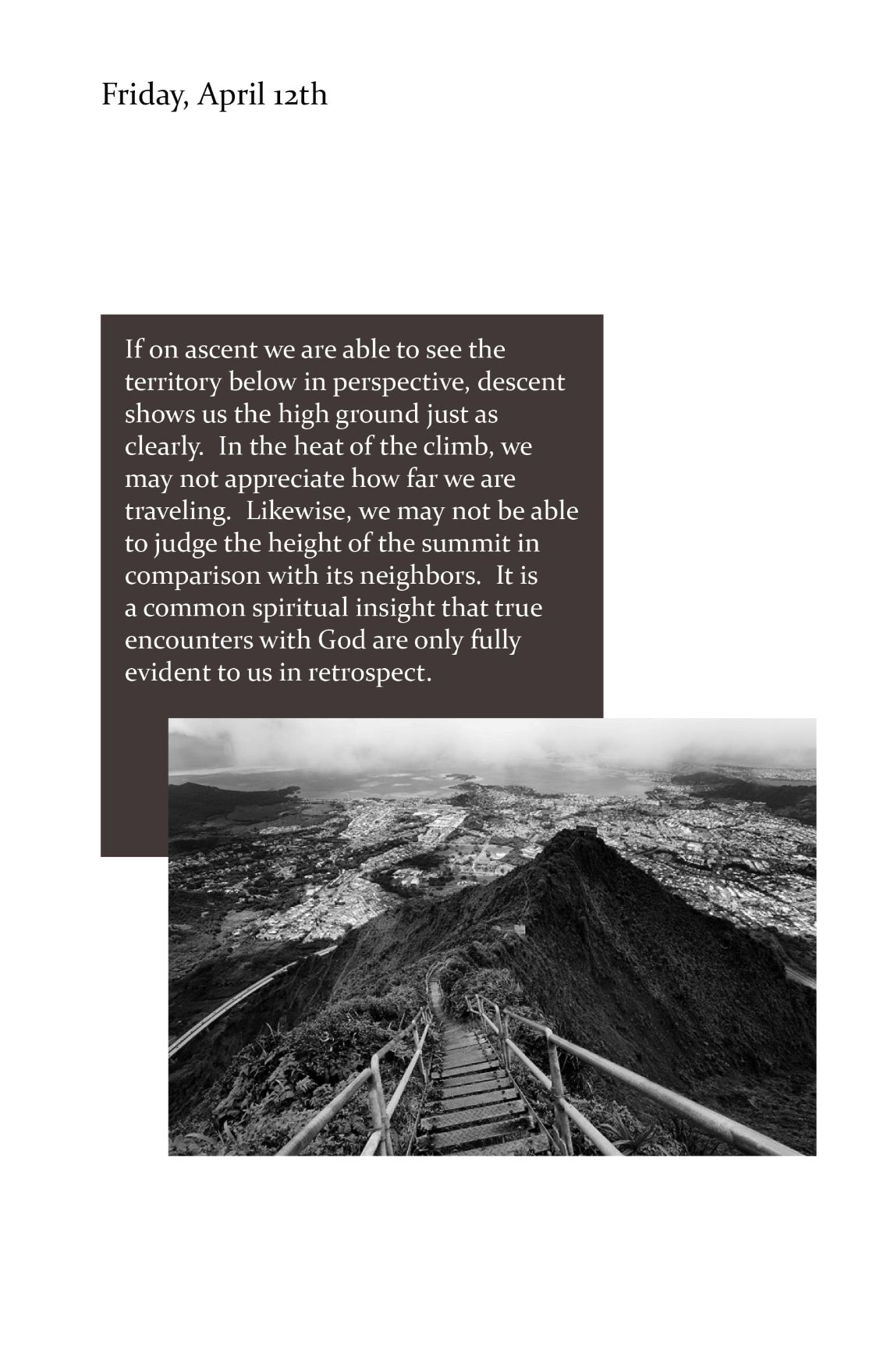 Howie and Jim approach the end of Lent and the beginning of Holy Week. They discuss the healing as well as the terrifying emotions we experience in the presence of God.  The pair chat about how Jesus caused the people around him to be full of awe (awful?). He challenges and provokes emotions in opponents and friends alike.  Jesus also encounters angels and demons around himself too.
Howie and Jim discuss the importance of community members sharing their stories, especially in uncertain and sacred time and settings. Holy Week creates space for living into Jesus' last mortal week.  The people around Jesus such as the soldiers, the Women of Jerusalem and other human beings. Jim highlights how important was to him to hear Bishop Audrey Scanlan share snippets of her life's stories and the gratitude she feels in the kinship she shares with the clergy in the Diocese of Central Pennsylvania. Jim also offers how Susan Scott's fierce Mineral Rights Conversation would be an excellent tool for Christians to share with themselves and the beloved people around them throughout this coming Holy Week. Howie reminds us that descent into spiritually shadowy spaces to include Christ's Passion is understood in the bright life of Easter. 
Howie and Jim close with reflections about how our lives mirror and evidence the same emotions that the women and men around Jesus did.
This week's Path concludes with a couple of plugs. Howie finished his run between St. Thomas' worship services last Sunday. Folks from St. Thomas rallied around him. There's news about Howie's run to support local children. There's lots of photos and captions on St. Thomas' Facebook page. 
Jim shared the good news about WNEP's Ryan Leckey's visit to Christ Memorial's awesome Model Trains program.  Bob Bomboy and other faithful "conductors" have let this joyous ministry since 2005.  There's a video of Bob's interview with Ryan here. Check out Christ Memorial's Facebook page too.
May all of you experience what God intends for you throughout this Holy Week. May your ascents not be too lofty nor your descents too dreadful.
Blessings along The Way,